With the passing of Memorial Day, it's always a good reminder that everyday is, or should be, Memorial Day.  So many men and women proudly give of themselves, serving our country and some serve the ultimate sacrifice, by giving their lives.
I'm so thankful to live in America, and to know so many amazing people serving our country.  Did you take a Memorial Day photo this weekend?  I loved the memorial day wedding photo that went viral of the marine praying with bride-to-be.  Thank you – to all the men and women who proudly serve our country. I am ever in debt for your service.
I stopped on the side of the road on Sunday evening on my way home from a session to capture this photo for my 365 project.
Here's to celebrating Memorial Day everyday!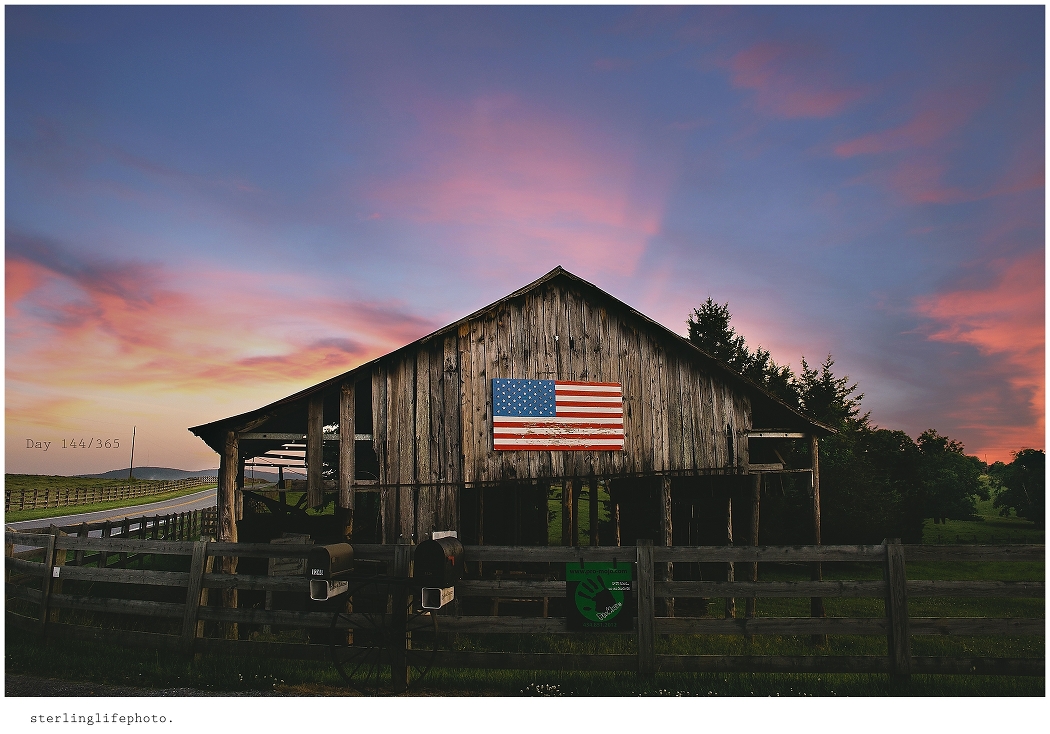 Elizabeth Seidel, Virginia wedding photographer,  located in Lynchburg, VA serving the greater Virginia area including Hampton Roads, Richmond and Roanoke.