When wedding season wrapped up for me in late November, I was so excited for prepping for 2018. I had purposefully not booked any December weddings because I wanted to really be able to enjoy the holidays with my family and make some memories. It was the first Christmas without my mom, and I wanted to make sure I was present in the moments for my own kids. I had three December weddings the previous year, and this year I was going to slow down. Well I did slow down, I actually broke my elbow in early December and that really set me back. Christmas came and went and it was wonderful to be with some of my family over the holiday here in Lynchburg. I enjoyed that time, and (I think/hope) my kids appreciated me being more domesticated over the holidays. My intention was to really enjoy the break and hit the ground running in January.
Then January rolled around and I was caught in this relaxation of not checking instagram and not posting much about the business. Typically, for a wedding photographer, January is a slow month, and prep month, a catch up on all the other things I didn't do earlier in the year that I could do now month. But for me, I stayed in the mindset of making time for my family. And I did. And it was absolutely wonderful. Of course I was doing day to day things like emails and contracts, sending albums and prints out – but I took a much needed break from social media. I took a step away and it felt good to not be tied to getting posts up. I didn't find myself aimlessly scrolling through the black hole of instagram and comparing my life (and my images) to all the other amazing people out there who actually hadn't slowed down posting on social media. I love facebook and instagram and absolutely see their value, but I am now taking the stance of they are not vital to me. What is vital to me is actually investing in real relationships and conversations in real life. So, I'm writing this post to pull my boot straps back up and get back to the social media grind. I also wanted to share a little bit about what I've been up to in my hiatus.
a lesson in family and why photos are important
I took time to be with my Dad and we continued on a project we've been working on since before my mom passed. We are archiving all our family history in photos and getting the images up online to be able to share them easily with everyone. I like to think that basically my Dad facebooked our life before there was such a thing. I think I get a large part of my passion for documenting life from him. He ALWAYS took photos of us. He always set up the camera and ran to hop in the photo at the holidays. He had us stand outside on the front porch steps and take our first day of school photos. I feel so proud that I have such an amazing collection of images of my family growing up. The good and the bad is remembered in those images, and it really hits me in my heart how grateful I am for them. Which also leads into the power of prints and the power of portraits. My mom was the one that had us get into the studio and have professional portraits taken and WOW, I love those too. I am a strong believer in portraits and I am so excited to be investing more time into getting into the studio and capturing people as they are.
For those interested, we used an Epson FastFoto which will definitely made the daunting task of archiving hundreds (maybe thousands??) of photos much easier. Originally, we had started as far back as we had images for. We started on my Dads side and these are some of my most favorite images. This set of photos is my paternal Grandmother and her mother. I love how the photographers name is debossed into the print. Good ol' A.L. Jameson from Alexandria, VA. My Grandmother (the baby) was born in 1917, so I imagine these were yearly portraits spanning from 1917-1919. This to me solidifies so much of how I already feel about portraits. The story of my grandmommy's life starts here. Her mother (just like my mother) prioritized having professional photographs taken, and 100 years later, we still have them.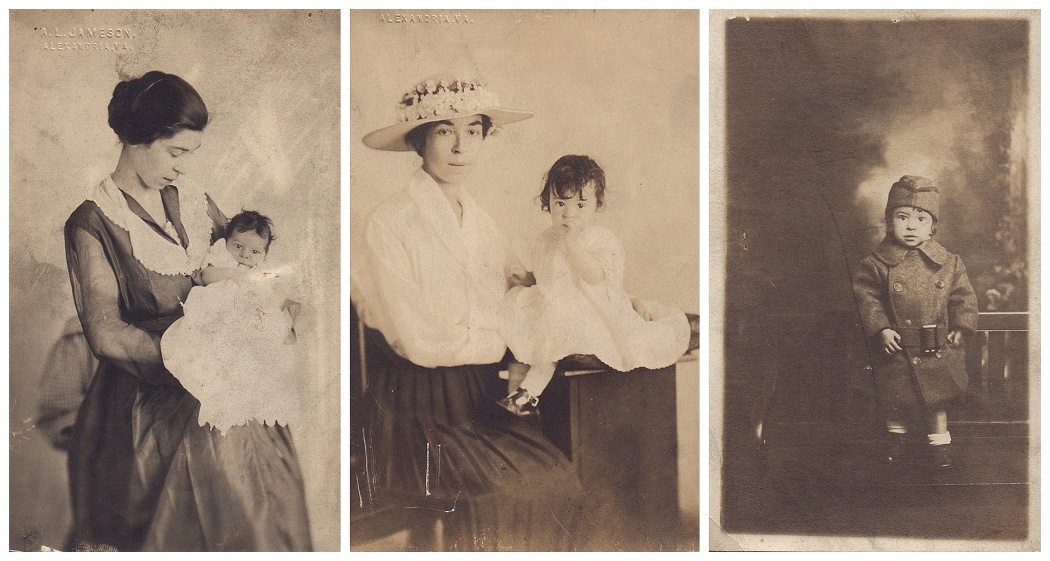 I plan on sharing more about this project in a different blog post, but I really wanted to share this to remind everyone of the importance of having your images PRINTED. I said it. PRINTED. In your hands for you to hold and love. So much of our life is caught up in the digital world. We owe it to ourselves to have prints of our loved ones. To tell the story in our home, not online. I myself realize how hard it can be to get things printed when the easy of the internet is at our fingertips, however, if you walk into my home, you will find prints hanging on my walls and I love and value them beyond any image on my facebook or instagram. Photographs are for printing. I'm tossing in this iphone photo I took of some of my professional portraits from when I was younger. I am so thankful to have these.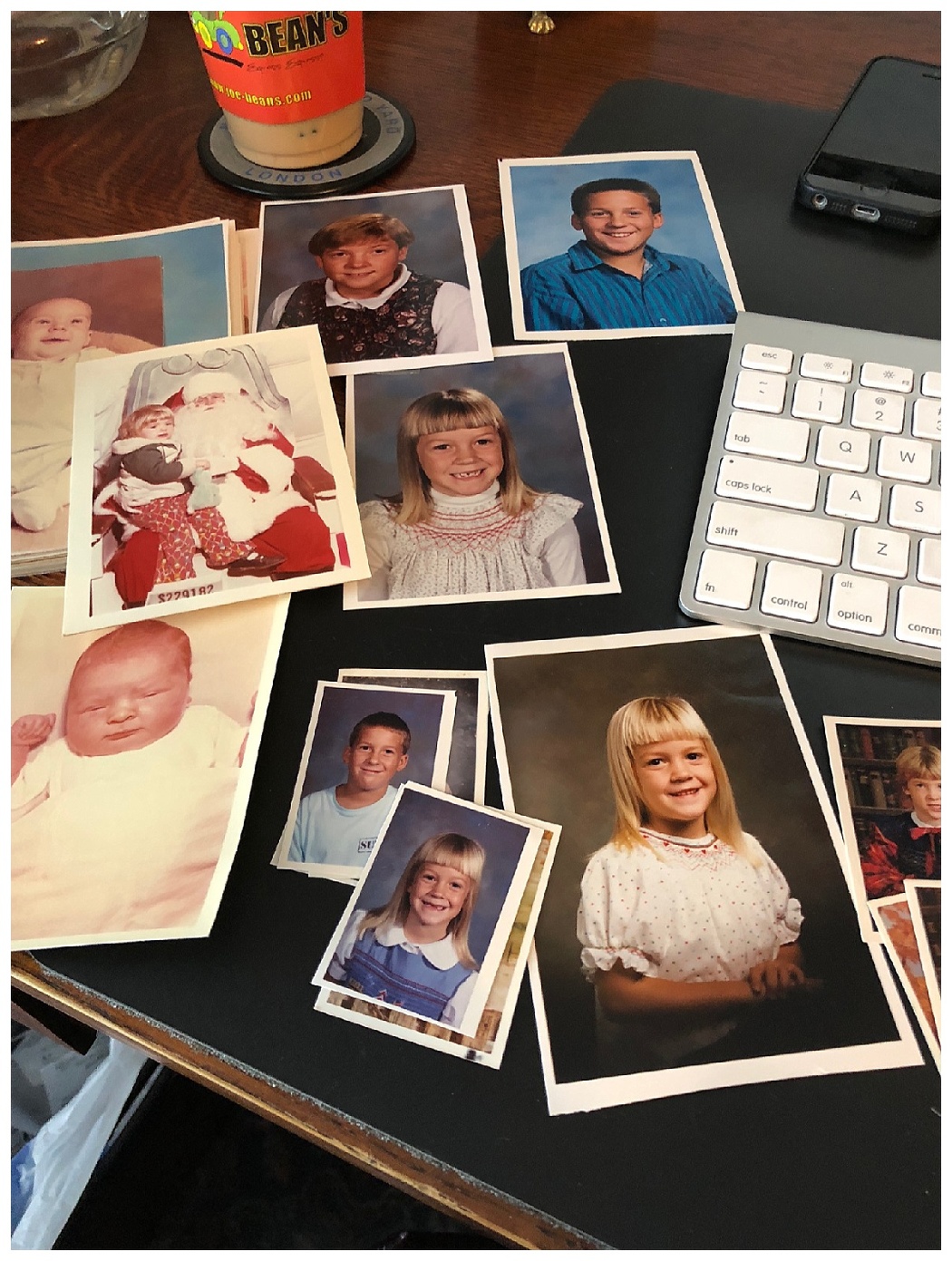 I'm hoping to start getting more beautiful people into my studio over the next month and capture the beauty I see in them. If you are interested in a studio session – email me here! I would love to hear from you and create a session with you!!