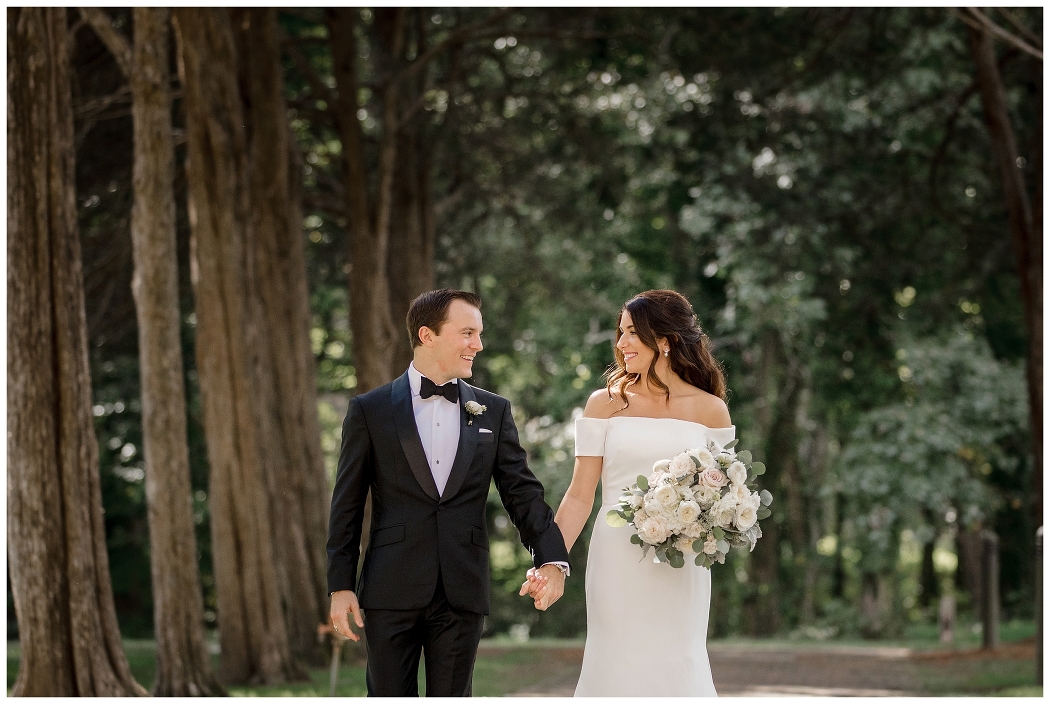 A Northern Neck Wedding at Christ Church and Tide's Inn
I absolutely loved kicking off fall wedding season in the Northern Neck and being back at Tide's Inn. It truly is a Chesapeake Bay Tradition. I should start this blog post talking about Shelby's dress because it was absolutely perfect and original and I loved it to pieces. She wore a Lela Rose dress that had the most perfect off the shoulder sleeves and a plunging backline. Her and Doug had the best group of people surrounding them for their ceremony at Christ Church in Weems. The church was built sometime between 1732 and 1735 and while we were not allowed to document the wedding ceremony inside the church, we were able to be in there prior to the ceremony and take photos from outside the churches 3 doorways that open up to the space. It was absolutely breathtaking. I enjoyed photographing the two of them on the tree lined path that leads up to the church – what more could you ask for?
I loved that guests were so willing to stop for a quick photo on the path on their way into the ceremony as well, it made for an amazing collection of photographs to give to S & D. We couldn't have asked for a better day, better people or better backdrops for this day. Did I mention the reception was rocking with The Shakedown Band. It was a night to remember!
If you've never had the chance to scoot over to the Northern Neck – I strongly suggest making a weekend trip to take it all in – and stay at Tide's Inn while you are there – it is gorgeous!
Thank you, Shelby and Doug – and all your family and friends for making it such an enjoyable day to celebrate with you all. I still haven't ever seen a groom smile from ear to ear post ceremony as much as Doug! You two are amazing and I wish you everything in life.