I'm trying my best to catch up on some sessions from 2016 that haven't been blogged yet and this Charlottesville Sunrise Engagement session is one of them. Blogging more was one of my goals for 2016, and while I did a MUCH better job than in previous years, it's still something I'm working on.
In October, I got a chance to do a sunrise engagement session with the beautiful Grace and her fiance Robert. It was so much fun! Yes, getting up super early in the dark to get out to the session was a little rough, but I knew it would be worth it.
When I first met Grace, we had an instant connection. We shared some pizza at Mellow Mushroom and we chatted about life and wedding planning. Grace had an awesome idea to do part of their engagement session at the a Farmer's Market. It was just brilliant. Since Farmer's Market's tend to be held earlier in the day, I tossed out the idea of a sunrise session. It was gold. Literally, it was the most perfect golden sunrise followed up by such fun at the market. Grace and Robert are so easy going and a joy to be around. I cannot wait for their May wedding at Wolftrap Farm.
And just in case you were wondering – yes, I will take ALL the sunrise engagement sessions!
When the sunrise meets with love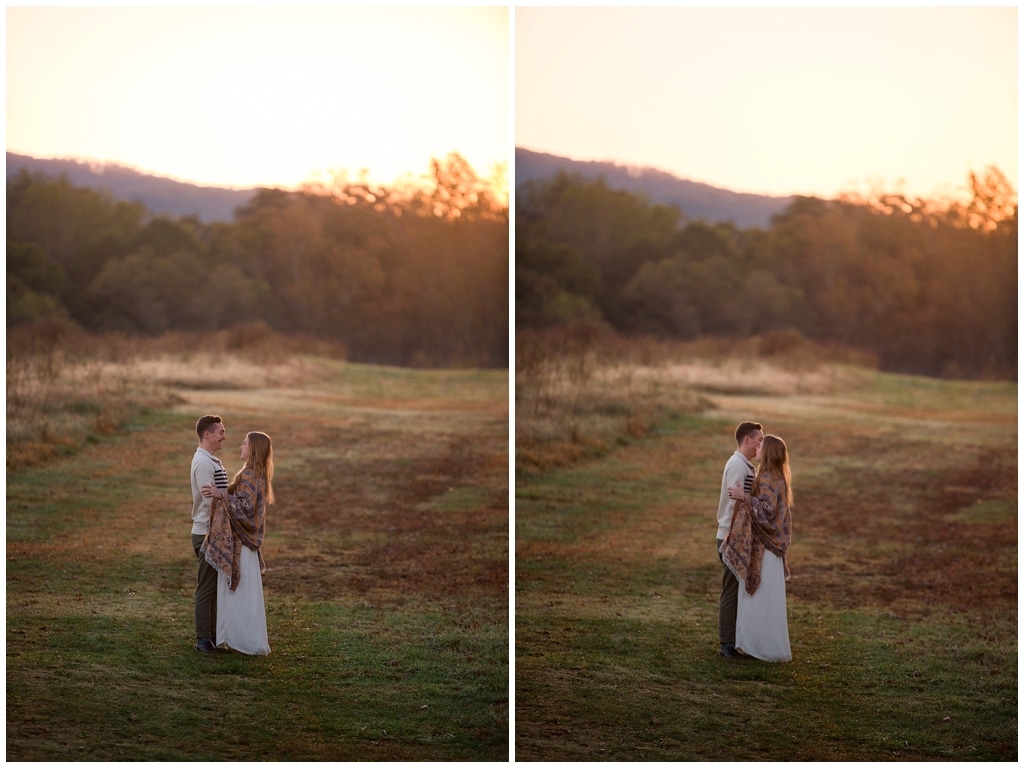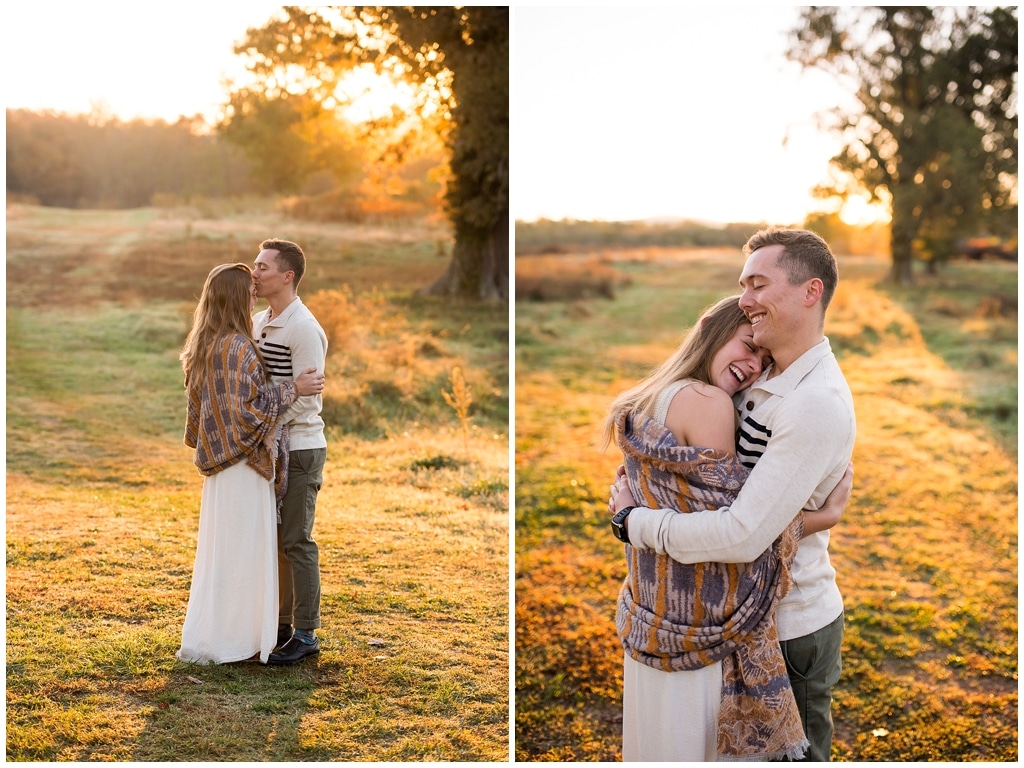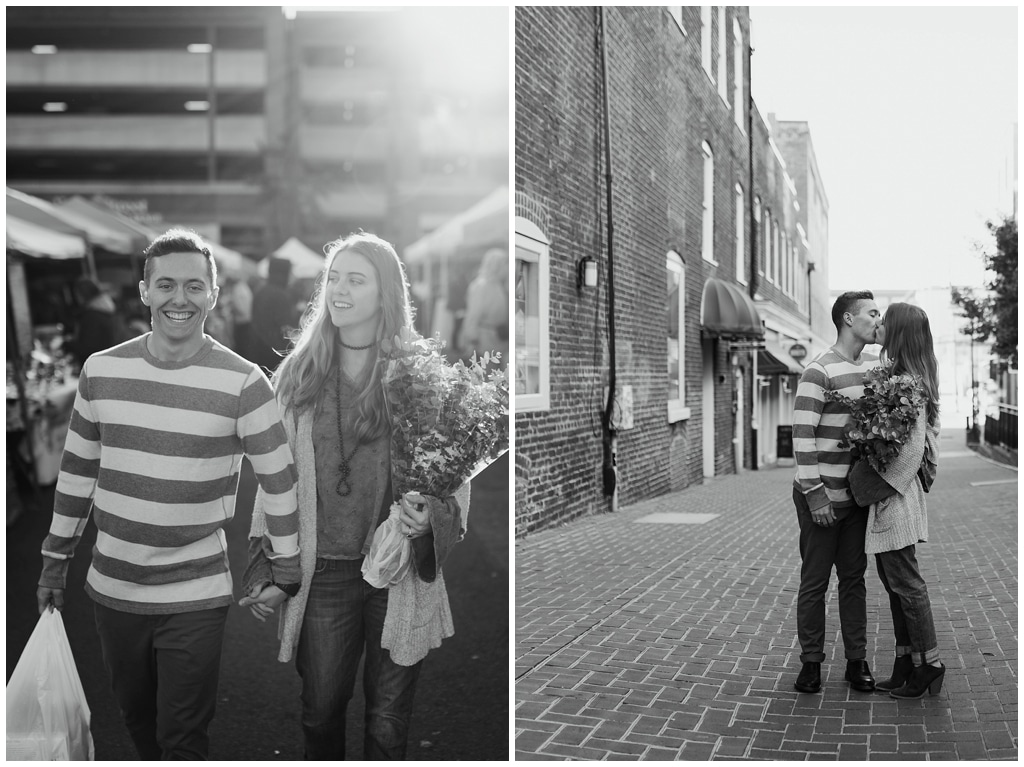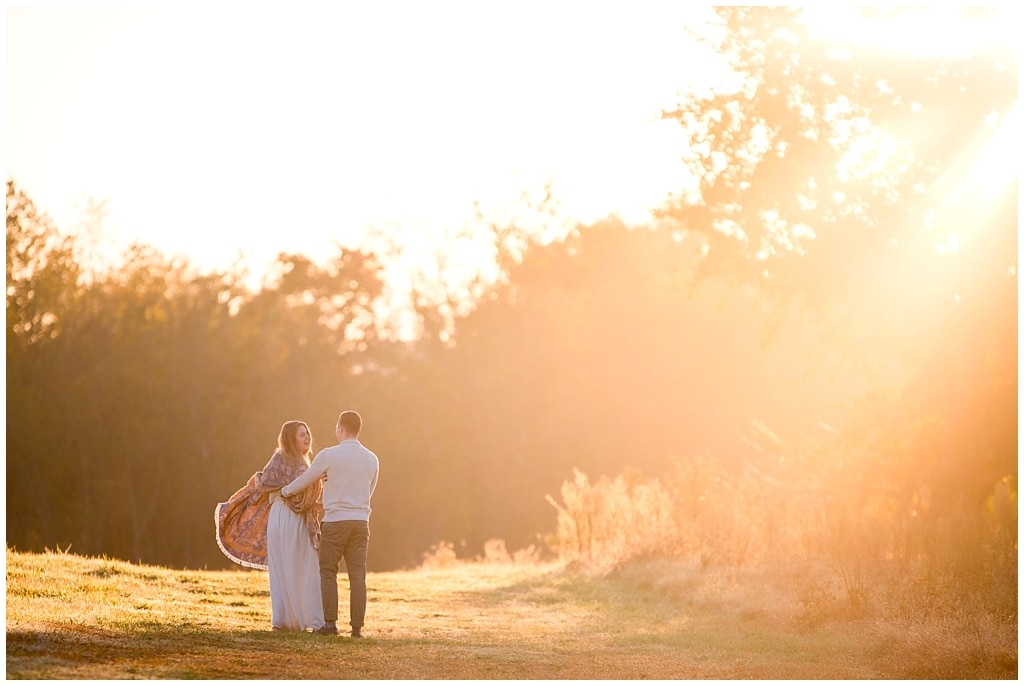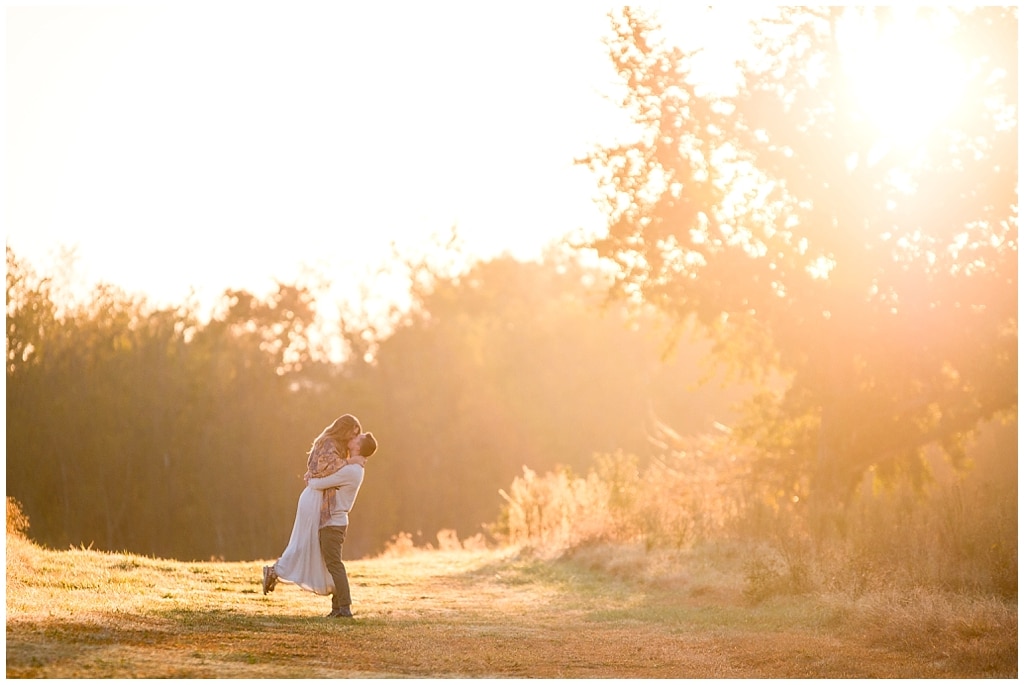 If you are recently engaged and planning a Virginia wedding contact me for more information on wedding photography and open dates for 2017 and 2018. I love meeting new couples and getting to know your story so we can create beautiful, authentic images of YOU!
Elizabeth Seidel, Virginia wedding photographer,  located in Lynchburg, VA serving the greater Virginia area including Hampton Roads, Richmond, Charlottesville and Roanoke.